Indiana Crappie
Crappie Fishing, Indiana
Indiana Crappie Fishing
Indiana  Crappie Fishing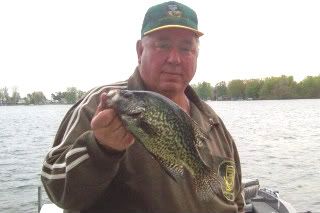 This website domain is for sale. Interested parties should contact:
    for more information.
Website up-dated on July 27, 2014
 

Regional  Radar

 

 

 

 

 

 

 

 

 

Northern Indiana 

 




 

 

 

 

 

 

Central Indiana 

 

 

 

 

Link takes you to

 BaitNet

 

 

Southern  Indiana

 

 

 

 

 

 

 
It's good to have you here at Indiana Crappie !
Crappie Fishing in the Hoosier State has never been better. We are all
about crappie fishing here. So kick on back and share those crappie
 fishing tip's and tactic's for those big slab crappies.
 We'll keep you posted as best we can with ice fishing, fly fishing, and
 Indiana fishing reports from all across the Hoosier state.   
Indiana ice fishing for crappie. Indiana Lake Maps, Fly fishing for
 crappie, fishing tips and tactic's, fall crappie fishing techniques,
 spring crappie, where to fish in Indiana, fishing information.
Providing the Hoosier Angler with the fishing
 information they need !
Hoping to help make your next fishing trip more
 enjoyable, productive, and fun.
Indiana Fishing Regulations for 2014-2015
Buy your Indiana Fishing License On-Line
The Indiana Fishing Club 
                                                      Links to some of our other sites 
G&G Tournament Series Spinnerbaits
Fishing in Indiana. Hunting in Indiana. Martinsville Indiana Recreation.
COPYRIGHT 1996-2015 © IndianaFishing.co/
  Martinsville Indiana 46151
Indiana Fishing Info, it's creator, or it's moderators are not responsible for damage, loss, or
 injury  resulting from the use of information contained on the pages of this site.
 Furthermore, Indiana Fishing  Info, and it's creator assumes no liability for posts made by
 others and is not responsible for the accuracy, copyright compliance, legality, or decency of
 material contained in the posts Their posts are solely their opinions, and their responsibility.
 No part of Indiana Fishing may be copied, printed, or  reproduced in any manner, without
 written permission from it's owner.

~~~~~~~~~~~~~~~~~~~~~~~~~~~~~~~~~~~

This website contains some information obtained from the Indiana DNR and other
 government agencies controlling the described outdoor resources. However, this site is not
 sponsored by the state, any parks, or any other government agency. by the state, any
 parks, 
 or any other government agency.
Details

Category: Indiana Crappie